Newsbeat 
Gang members can make £26,000 in just two days by selling drugs over apps including Snapchat and Instagram.
A new BBC Three programme also highlights dealers as young as 15 claiming they can make £300 a day by using social media.
Stacey Dooley Investigates: Kids Selling Drugs Online found a "little-known drug language that's reliant on emoji symbols" to keep dealing hidden.
One man claimed that around 75% of his gang's takings come from online deals.
The programme looked at activity on Snapchat and Instagram, as well as the dating app Yellow. All three apps say that users should report illegal content to their safeguarding teams.  But 72 hours after investigators reported users who were selling drugs, their accounts were still active on the platforms.
Tai (not his real name), 16, is one of the dealers who the programme contacted over Snapchat, as he was offering six MDMA pills.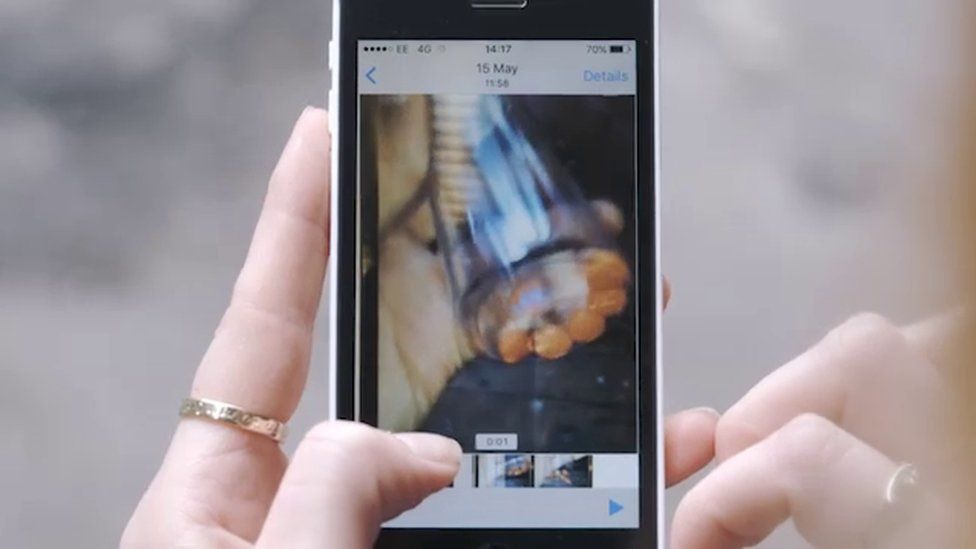 "The money is addictive," he says, "when I'm grown up I'm not going to be selling to little kids … but I am a little kid and I sell these things and all these people that want it they're going to come. It's not my fault that they want it."
The documentary found that dealers such as Tai were using emojis to disguise the true nature of the conversations with their customers.
Meanwhile, one of Britain's largest drug gangs claims that three-quarters of their takings comes from selling through young people on social media apps.
In the documentary, the drug bosses show presenter Stacey Dooley a shipment of liquid cocaine from South America hidden in olive oil bottles and reveal how one gang member can make £26,000 in just two days.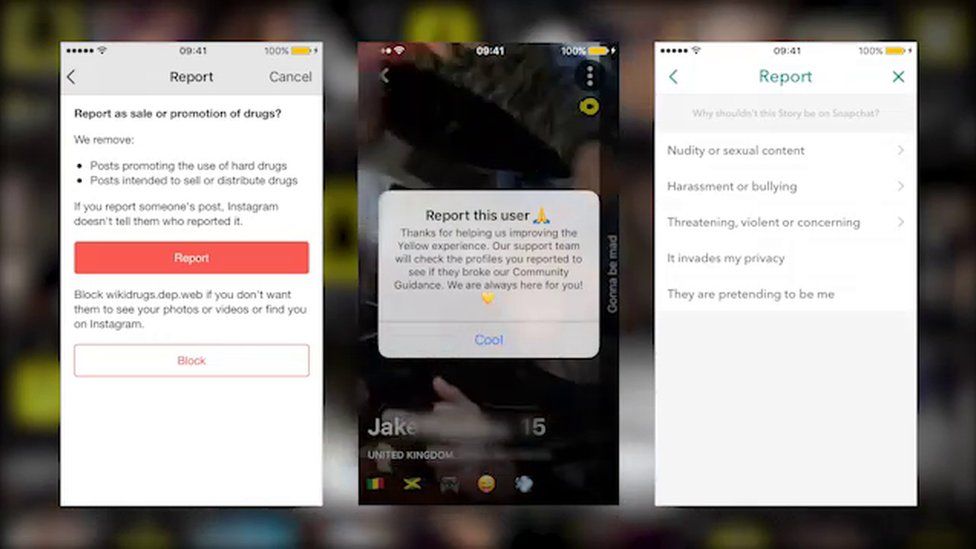 Snapchat says in a statement: "We encourage all Snapchatters to report anything to us that doesn't belong on Snapchat, including by using our new in-app reporting tools."
Instagram says it encourages anyone who comes across content similar to that appearing in the film to report it via the in-built reporting tools.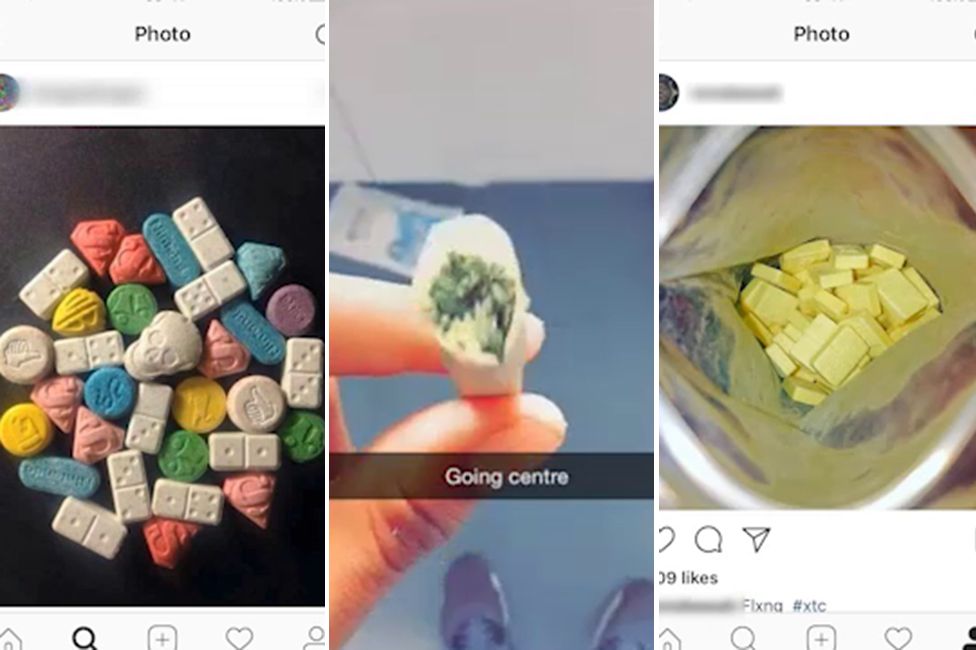 Yellow acknowledged they need to do more to prohibit the sale of drugs but claim it's a problem in society that they cannot control.
Stacey Dooley says: "I fear is it is going to take something very tragic to happen to these kids before Yellow, Instagram and Snapchat wake up and take action.
"Until then it will continue to be a drug dealers' paradise."